Although the main purpose of the QR code solution is to enable your website desktop visitors to seamlessly view products in AR, QR codes can be leveraged outside Cylindo Curator on other digital and physical touchpoints. In fact, QR codes can simply be retrieved by our content API (CAPI), displayed on any app and web interface or added to any print design.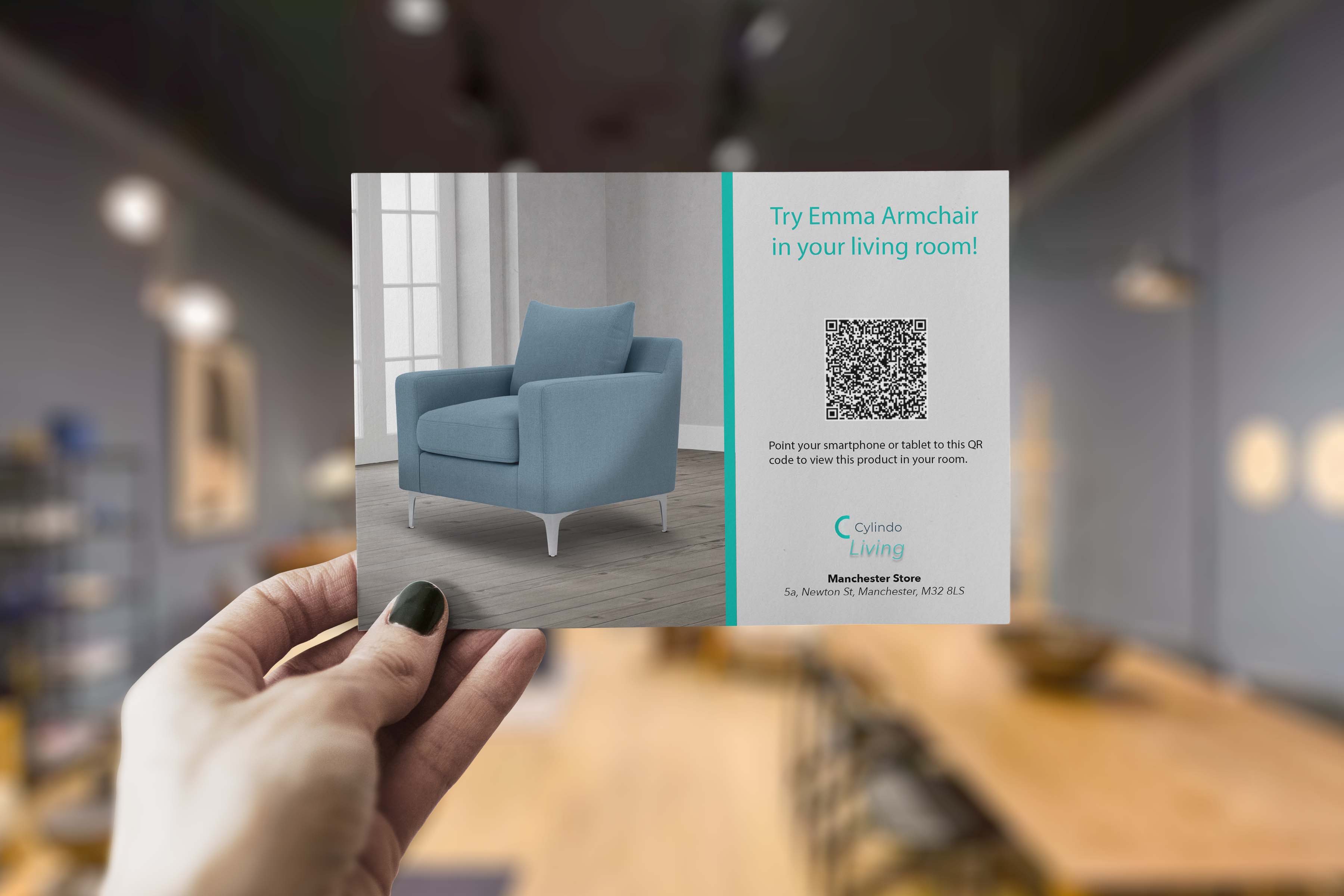 Example of a QR code used in a printed POS promotional material



QR codes can also enhance the in-store experience by allowing visitors of your physical stores to view any of you products in any configuration in AR.
For instance, product configurator kiosks can be setup to show, next to a product image, a QR code that dynamically updates according to the product and configuration selected.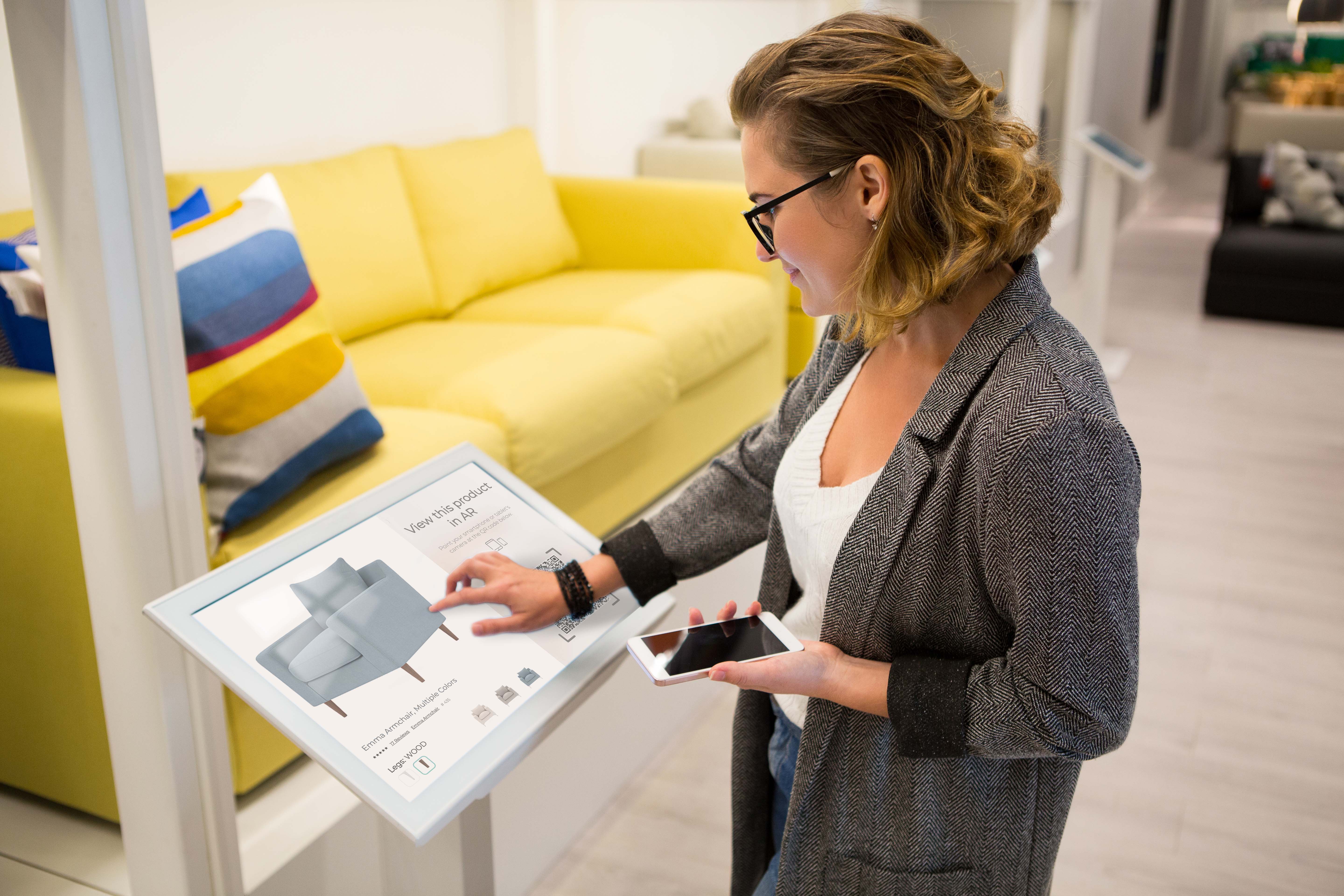 The user, after scanning the QR code with their phone is able to view in AR and get a sense of the dimensions and appearances of any product and any product variations not physically available in the store in that moment.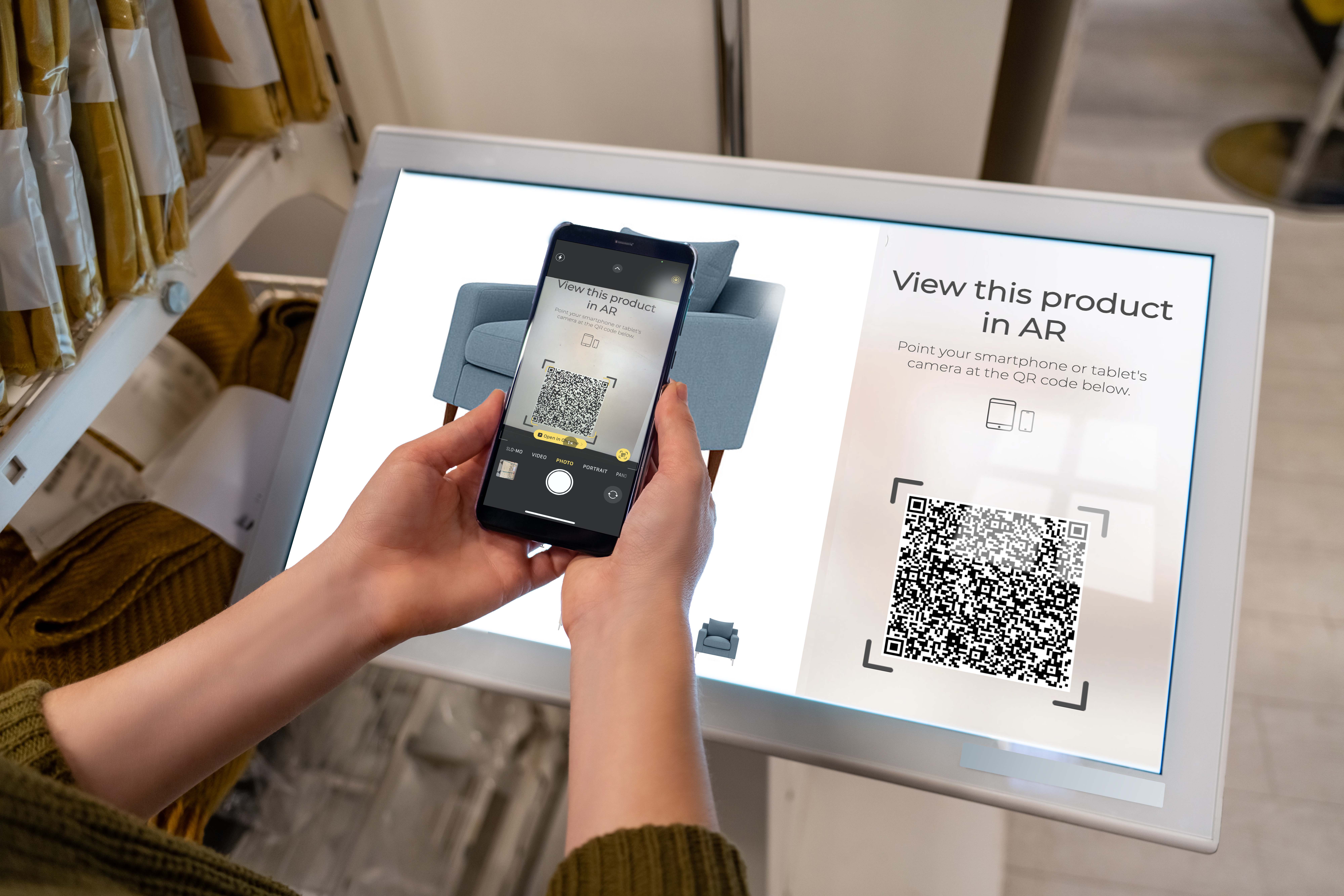 Redirect and tracking

Once the AR experience is ended on an iOS device, the user is redirected by default to the PDP page of the product viewed. This URL can be amended via the getArRedirectUrl api property, allowing tracking parameters to be added or the user to be sent to specific pages according to the touchpoint the QR code has been presented by.