What is AR (Augmented Reality)?
AR (Augmented Reality) is an interactive experience that allows you to place 3D objects in the real world through a handheld device such as a phone or tablet. This means that you can visualize virtually anything in your space, right from the palm of your hand. AR used to be app-based and it caused friction for users, but with the Cylindo web-native AR experience, there is no longer a need for a separate app - it can be used right in the mobile browser.
Cylindo's web-native AR + QR Codes
Our web-native AR allows customers to place 3D models of selected products in the real world, straight from the browser, without downloading a mobile app. In the future, as we see increased usage of AR in everyday life, the ability to access AR instantly without the need to install an app will become vital.
We add QR codes automatically into Curator so that you can easily allow desktop customers to use the technology. Some of our customers also use these QR codes with in-store tear sheets so that it allows a customer another touchpoint when they get home. With CSS and front-end coding knowledge you can change the look and feel of how these appear on your website.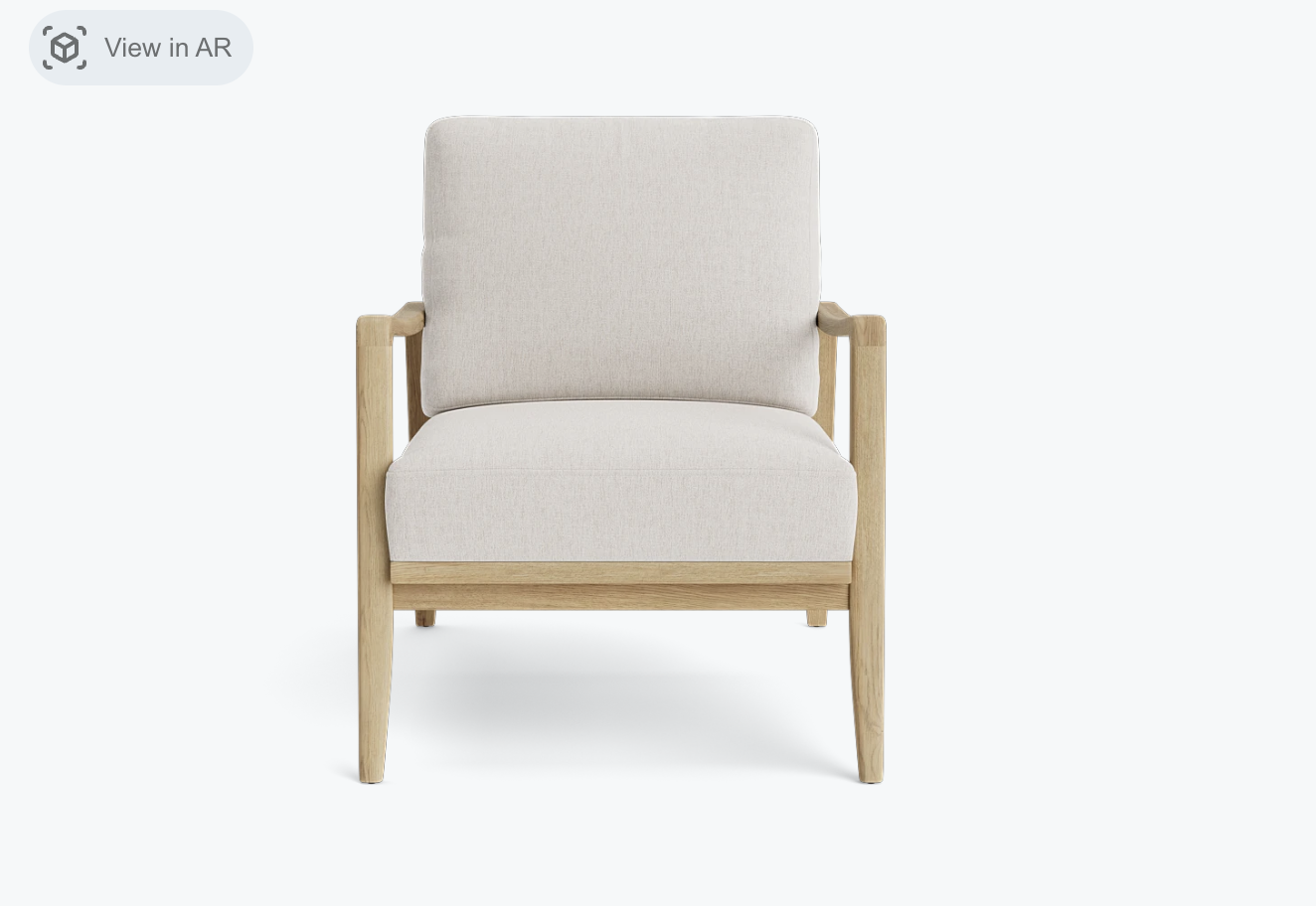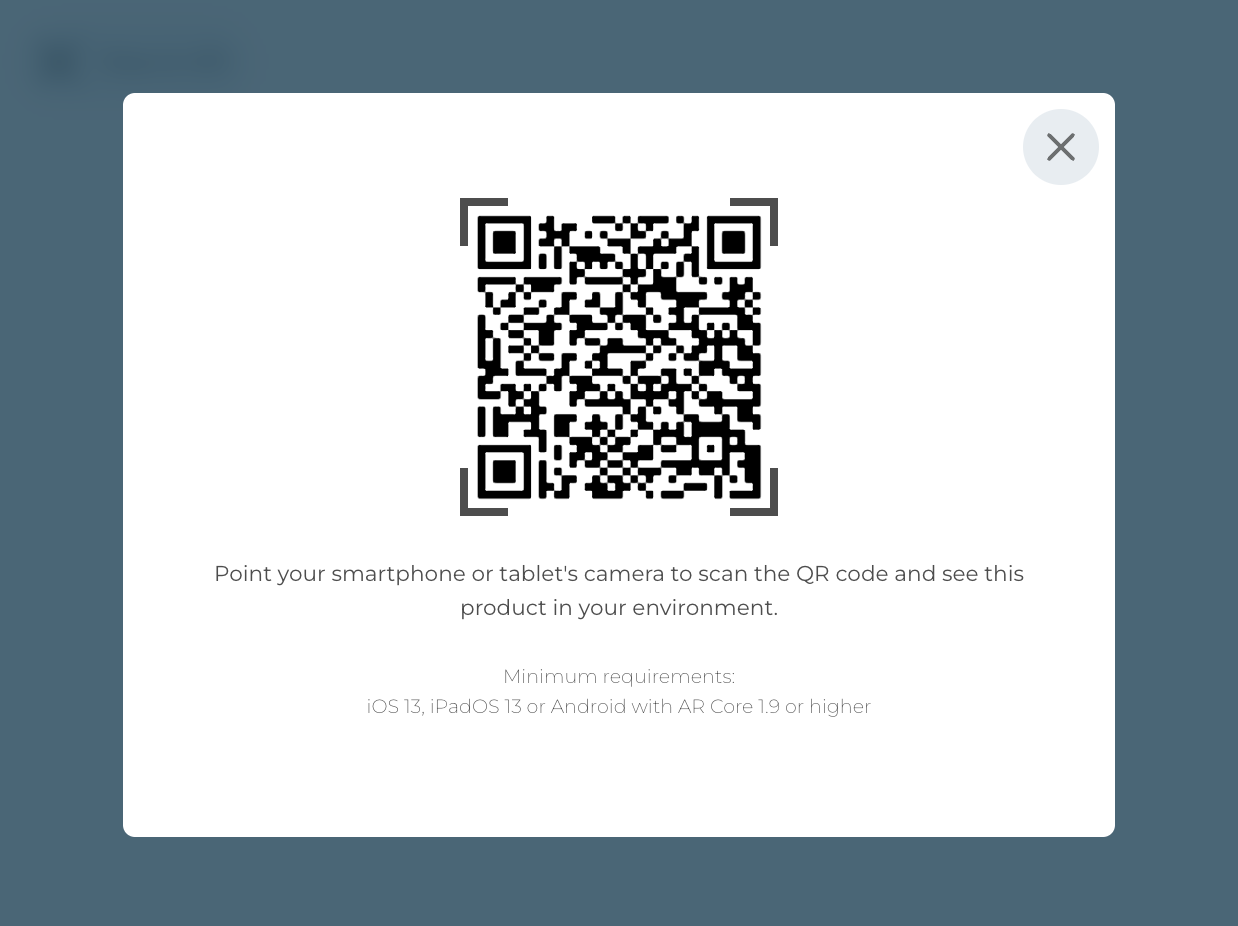 We also allow you to add banners within the AR experience. You can help a customer navigate through the experience by going back to a website to continue with the sale or push them back to a contact at a store they used the QR code at. You can learn more here on how to set this up.
Cylindo's web-native AR compared to traditional AR apps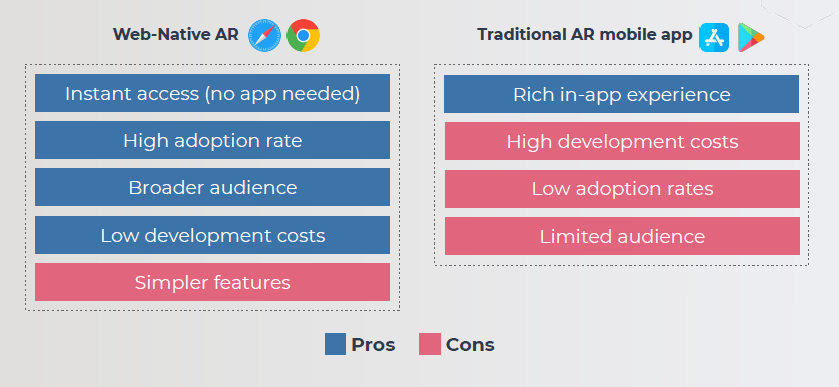 Limitations on AR
While AR currently supports placing objects in your surroundings, it doesn't have the ability to remove existing real-world objects. Because of this, you need an open space for AR to function properly.
The models being used with AR are often lower in polygon count than the photorealistic models being used in our 360 models and Studio. This means you might notice that the corners and arches of the AR model have slightly sharper edges.
Device requirements
Apple devices
A device running iOS version 12.1 or higher

iPhone 6S or newer


2017 iPads or newer
Android devices (supported November 2019)
A device running Android version 7.0 (Nougat) or higher (some devices require version 8.0)


ARCore installed (full list of supported devices here)
How to use AR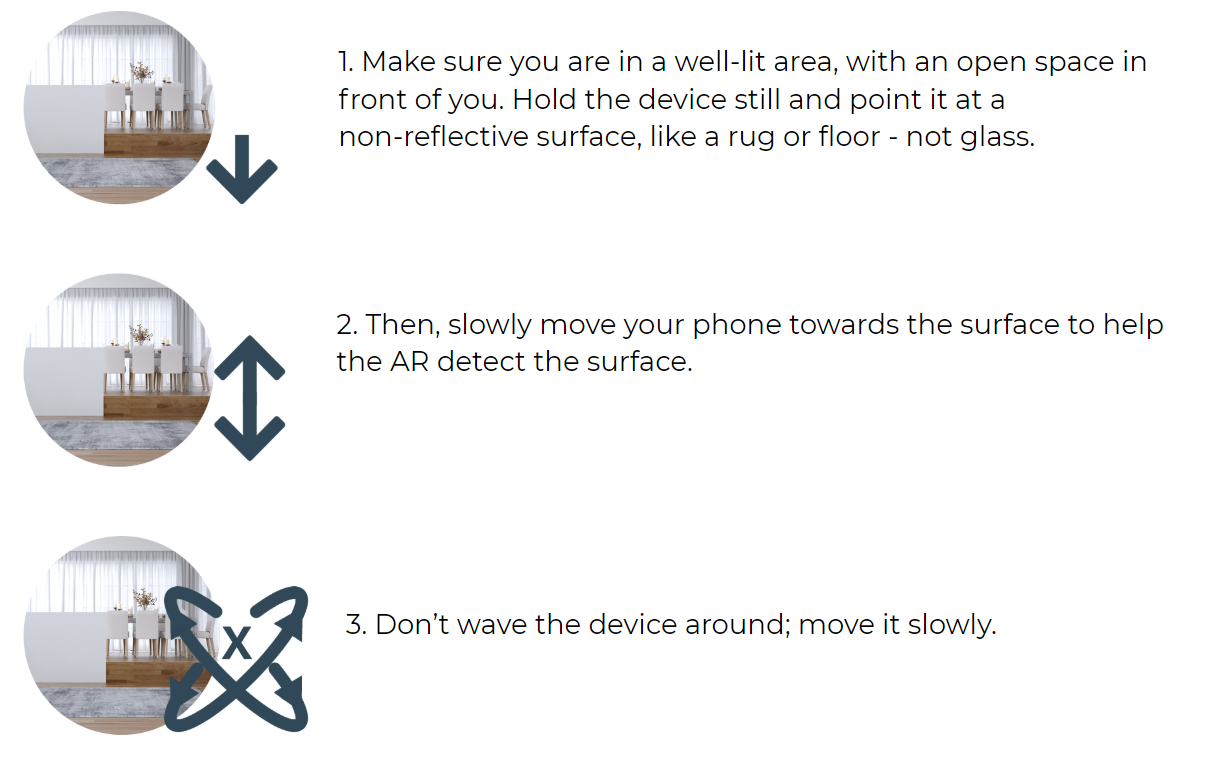 Once you see the object, here are a few tips: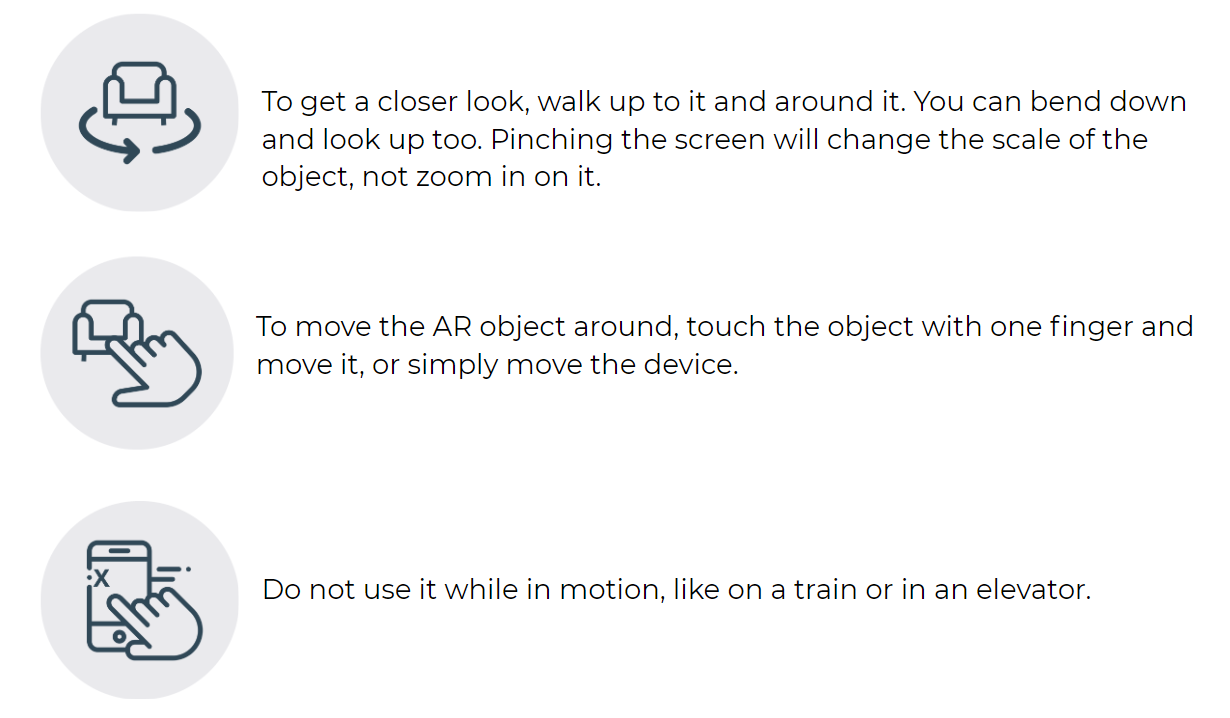 Troubleshooting
- The AR model is not showing in the room
If the model is not showing, the device is most likely not able to find a surface to place the AR model on. Make sure you are in a well-lit open area without other objects in front of you. Try moving the device slowly towards the open surface and then back over again. If that does not help, try moving the device in slow, circular motions to help detect the surface.
- The AR button is not showing for all configurations of my product
This is likely because every material has not been built for AR and does not have a default. You can always check within Cylindo if this is the case or check with your CSM or our support team. If you do not feel a need to build out that material we can also help you to select a default model and configuration (just contact your CSM).
- The AR model looks too big
Make sure that the surface in front of you is open without tables or other objects obscuring the view. The AR functionality will try and detect the real-world surface and place the AR model on your screen. Having a table or other objects in front of you will most likely result in the AR model being placed on top of the table, rendering the model too large.