Embed photorealistic thumbnails on your product listing page (PLP)
Your product listing page is where all your clicks and conversions come from. It's a digital catalog of your products, and it's the first touchpoint that website visitors have with your product offering. When optimized right, this product page gateway can help you skyrocket your conversion rates.
What is the product listing page feature?
Cylindo's Content API enables you to dynamically deliver high-quality visuals for your product listing page (PLP), thus creating a pleasant browsing experience.
Having high-quality product image thumbnails on your PLP is an important component of the website user experience, especially in a visually-driven industry such as furniture.
High-quality images in your product feed can help turn visitors into customers. In a recent survey, 83% of the respondents stated that product images are extremely influential in their purchase decision (eMarketer.)
Key benefits:
Create a pleasant browsing experience
Support decision-making moments
Unify the furniture shopping journey from the first touchpoint to the final one
How is it done?
Here is how our client Interior Define uses Cylindo's photorealistic visuals on their Chairs category page. They create a memorable browsing experience by showcasing captivating product thumbnails and the different fabrics available for each product. They are using our Content API to call each image in the selection they have and place them. One thing you can do further is allow a customer to filter by a product's options and even change them on the fly using the Content API. If you have any further questions on how to do this, talk to your CSM and set up a call with our integration team.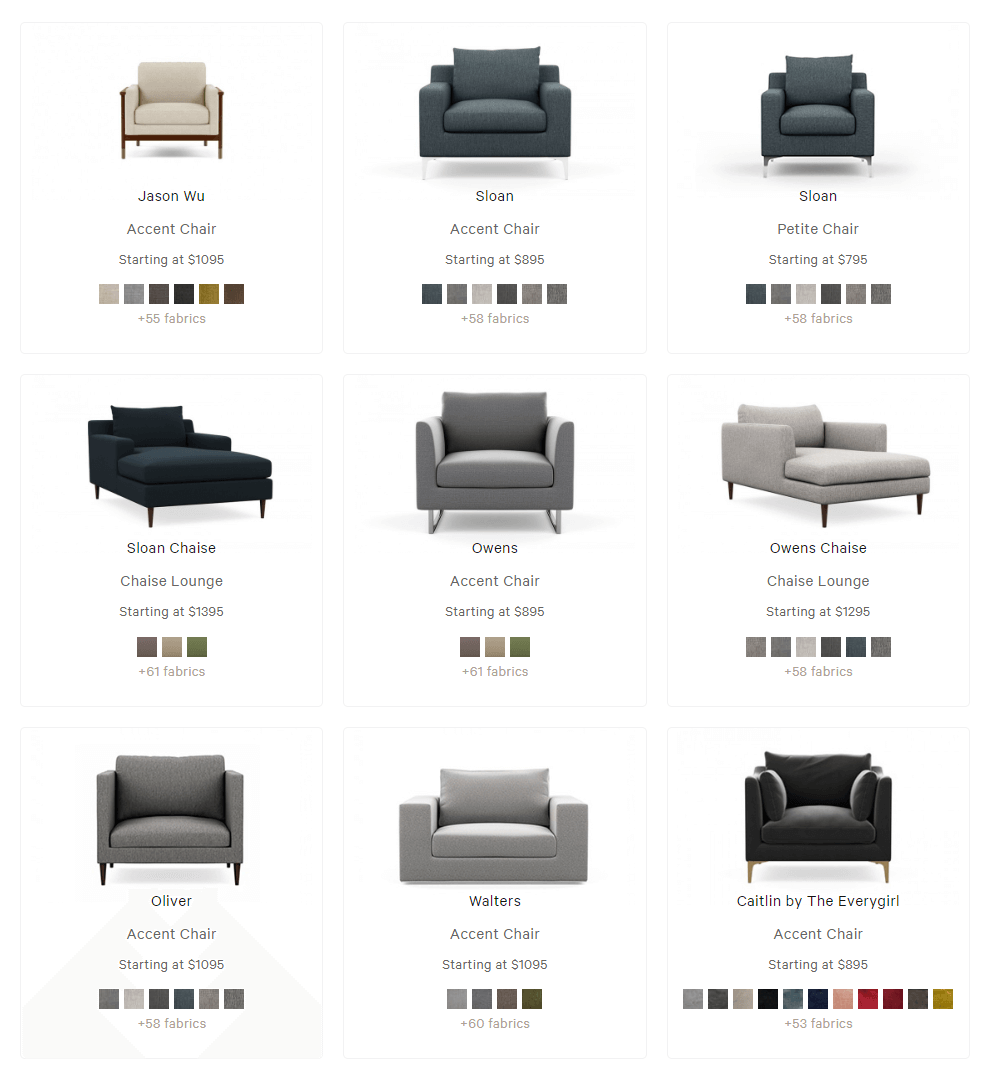 For more information on integration requirements, code examples, and functions, refer to the Content API documentation.