Let your customers download a photoreal product image or a product specification PDF with photorealistic visuals
The process of buying furniture can last from a few weeks to a few months. Customers must compare products and prices and collecting product specifications before making a final decision. This is true for both B2B and B2C customers.
What is the PDF spec sheet/download images feature?
Cylindo's Content API enables you to directly embed and integrate high-quality visuals into your product spec sheet (PDF) configurator, giving your customers the ability to save a full specification of the exact product variation they've chosen (color, angle, details), or download an image of your product. Spec sheets are also very useful for interior designers, furniture company sales representatives, and anyone putting together a bid for a design project.
Product specifications are a standard feature on most furniture brand manufacturers' websites. Knowing that furniture is an incredibly visual industry, product specifications need to go beyond the benefits and high-level descriptions and include photorealistic visuals of the products.
Creating a furniture specification sheet can be a challenge. With Cylindo, you can set a programmatic process of creating effective product spec sheets. These specifications are print-friendly and very important, especially in B2B decision-making processes.
Key benefits:
Automate the process of creating visually rich product spec sheets

Repurpose 3D assets throughout the furniture buyer journey to create a memorable experience

Help customers make informed decisions
How is it done?
Here is an example from our client Century, a US furniture brand. Using the Cylindo Content API, they let their customers select an angle and a color and then download a PDF of the product specification.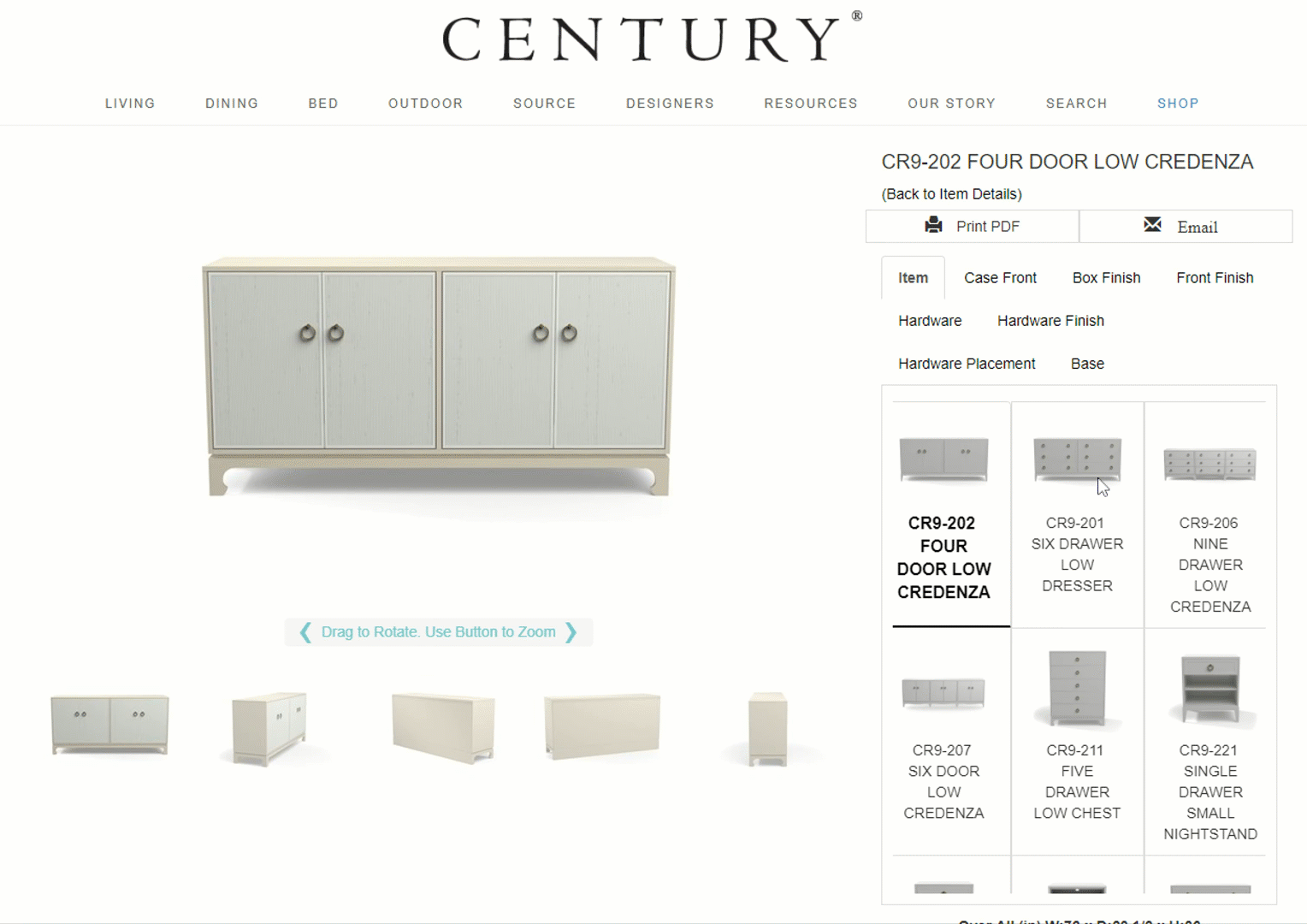 Our client Knoll, a US furniture brand, uses the Cylindo Content API, to enable customers to select an angle and a color and then download an image of the product.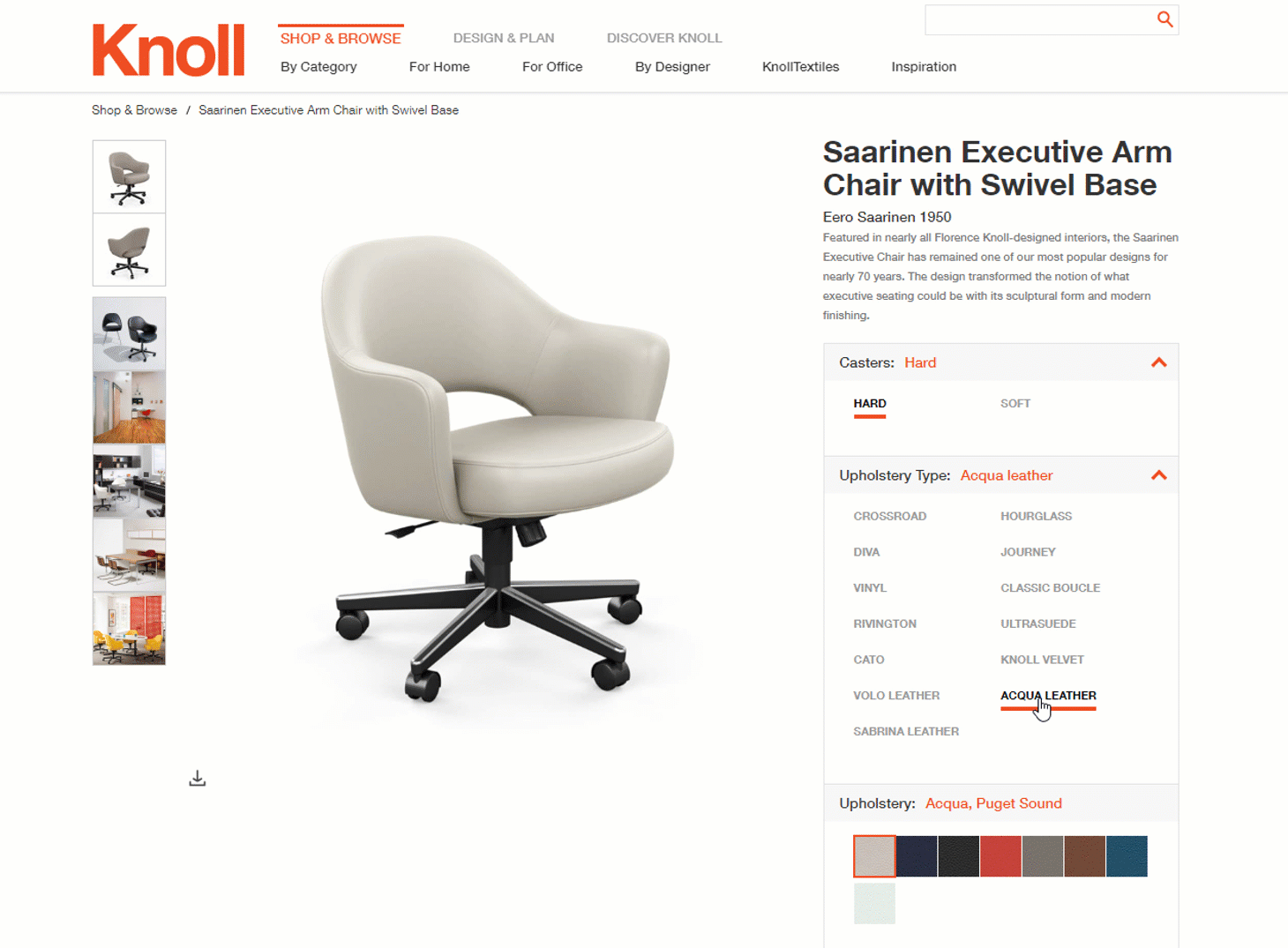 For more information on integration requirements, code examples, and functions, refer to the Content API documentation.